With Legend Pay, users can withdraw their fiat to their bank accounts in a hassle-free and compliant manner.
Initiate a withdrawal request from your Legend Pay account
From your Legend Pay account, click on "Withdraw".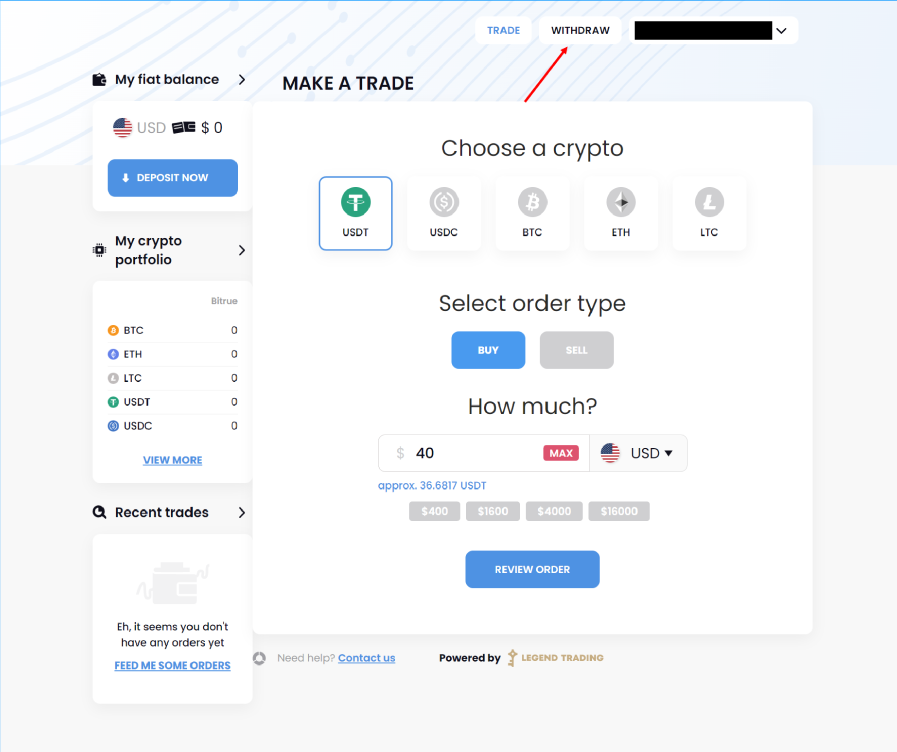 Select the currency that you want to withdraw, in this example $USD is selected then click "Continue".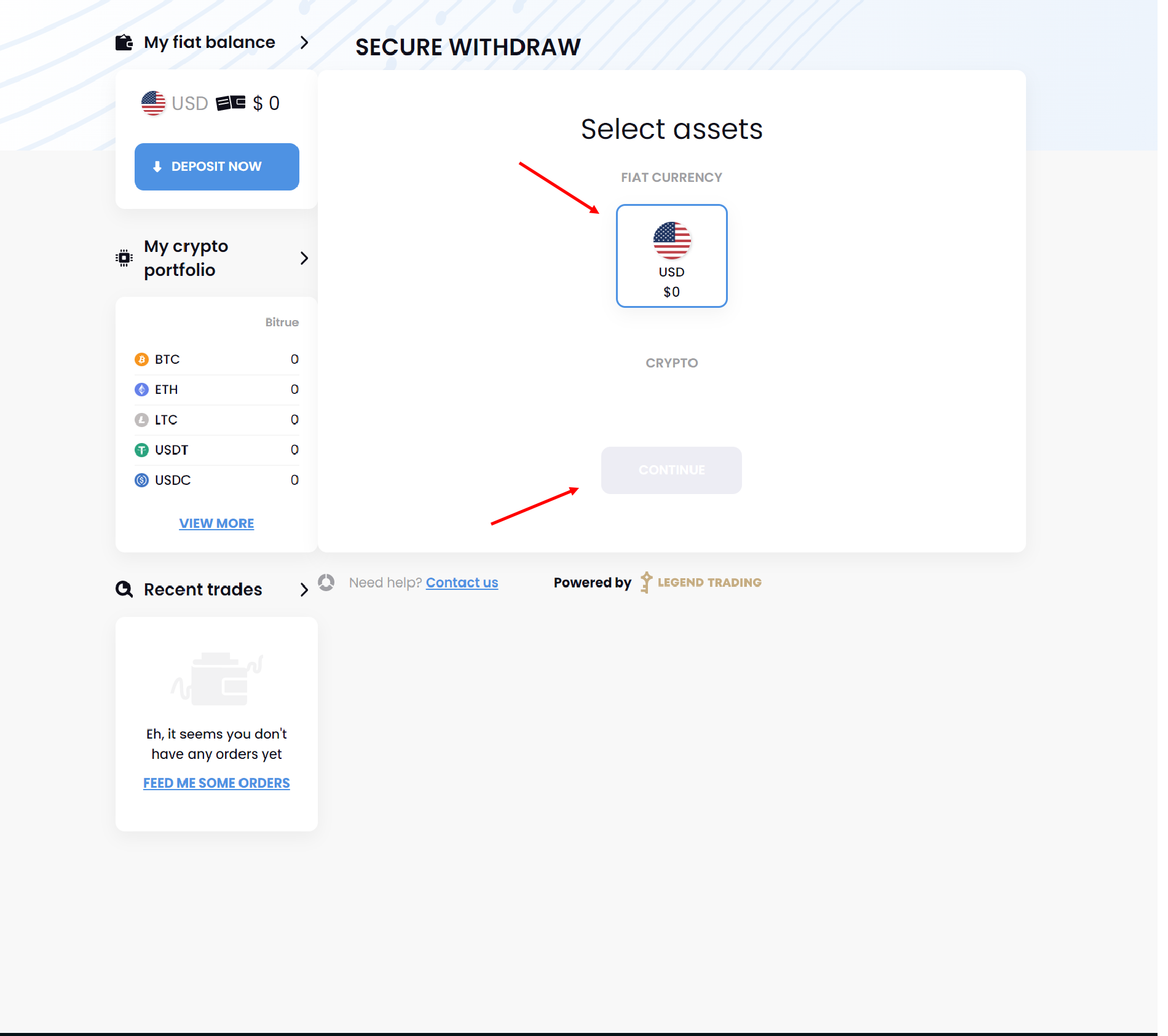 - Enter your Amount and select Withdraw
- Verify your Bank info - Tip: Most Banks provide a different routing number for Wire and ACH, make sure you have entered the routing number for a Wire Transfer.
3. Read our tips
Time: Funds will be sent to you via a wire transfer (domestic or international). Typically, it takes around 1-2 business days for you to receive the funds.
We don't process payments on the weekends or U.S. holidays as the banks are closed.
Receiving Account - The funds will be transferred to the bank account that you registered with. If you wish to use a different bank account, you can edit the details on this page and replace them with the new ones before making a withdrawal. Please note that the new bank account must be in your name, as payments cannot be processed otherwise due to compliance reasons.
Confirmation: After we have sent out the funds, the "Balance - Fiat" section at the bottom right of the OTC page will be updated accordingly.
Fees: Please note that a withdrawal fee of $30 USD will be applicable, which is charged by our bank for each wire transfer. However, if the withdrawal amount exceeds $50,000, we will cover the cost for you and waive the $30 fee.
Still have questions? Simply Submit a Ticket and our support team is ready to assist!
Legend Trading
The leading US-regulated crypto trading firm trusted by 500+ institutions in a compliant way around the globe.
—-
For more information please visit: https://legendtrading.com/
For updates, follow Legend's social platform on Twitter