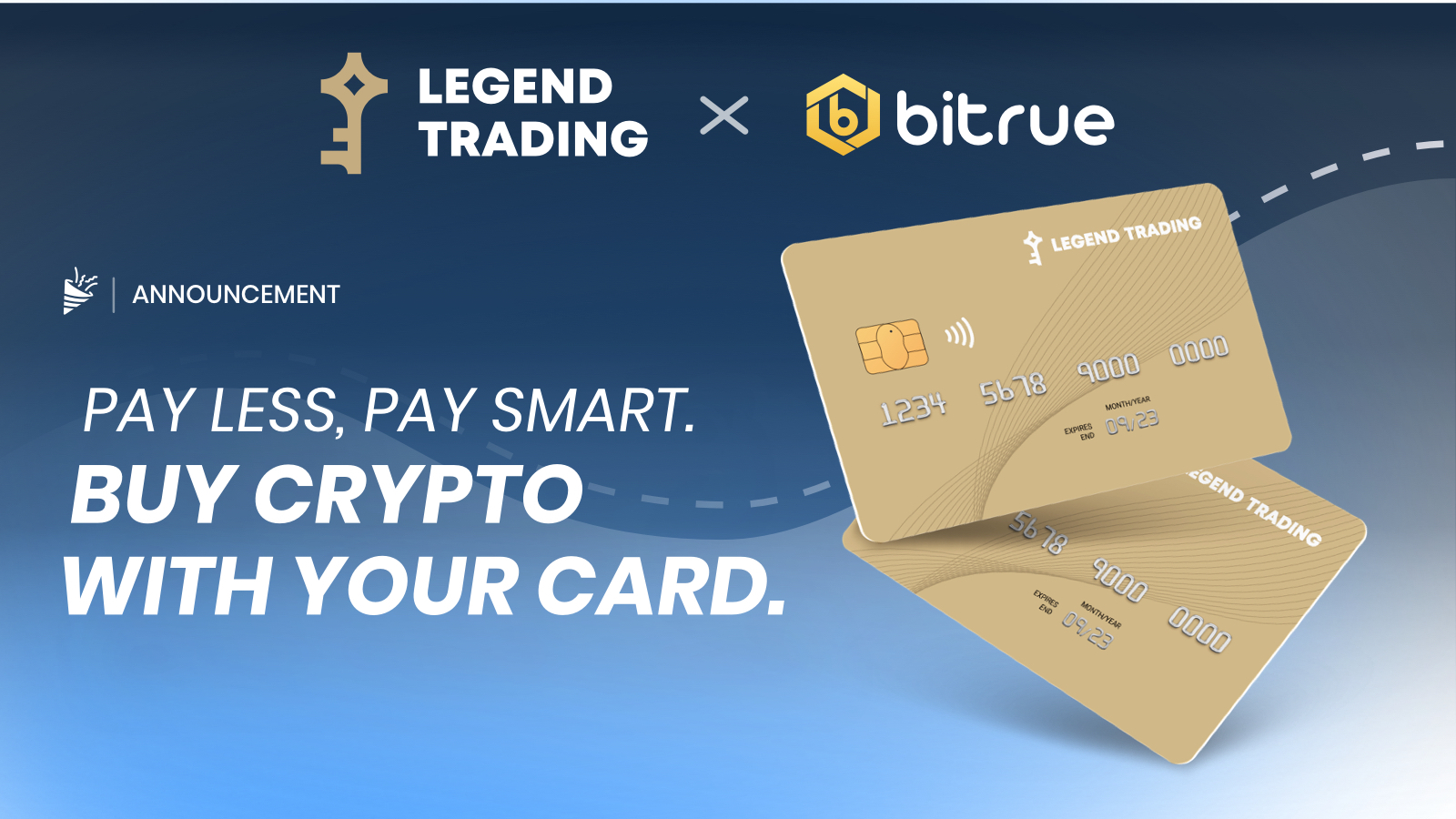 We have exciting news for all Bitrue users! Legend Pay, the leading payment gateway for cryptocurrencies, is now offering credit and debit deposits on the Bitrue platform. This means that you can now easily purchase your favorite cryptocurrencies using your credit or debit card directly on Bitrue, making the entire process faster and more convenient.
We understand that buying cryptocurrencies can be a daunting task, especially for those who are new to the industry. That's why we're constantly striving to provide our users with the best possible experience, and our new payment option is no exception. With competitive rates and a simple payment process, you can now enjoy a hassle-free way of investing in digital assets.
Whether you're an experienced trader or just starting out, our platform caters to all levels of expertise. Our commitment to providing a secure and reliable payment gateway for our users is at the forefront of everything we do, and we're proud to offer this new feature to Bitrue users.
At Legend Pay, we believe that cryptocurrency is the future of finance, and we're dedicated to making it accessible to everyone. By offering credit and debit deposits on Bitrue, we're making it easier for everyone to invest in digital assets and take advantage of the opportunities that the crypto market offers.
So, what are you waiting for? Sign up and start buying your favorite cryptocurrencies using your credit or debit card today, powered by Legend Pay!
Want to learn more? Simply submit a ticket and our support team is ready to assist!
Legend Trading
The leading US-regulated crypto trading firm trusted by 500+ institutions in a compliant way around the globe.
—-
For more information, please visit: https://legendtrading.com/
For updates on everything Legend, follow us on Twitter!