The Legend Pay account enables users to work with various currencies including USD, EUR, AUD, GBP, CHF, JPY, and CAD. You can deposit, trade, and withdraw funds to your bank account, or transfer your cryptocurrency from Legend to your exchange wallet.
This example demonstrates how to add a bank for withdrawing funds in EUR, even though the default currency is set to USD and a US bank was used during registration for the Legend trading account.
1. Go to your Legend homepage and select "Transfer" followed by "Withdraw to my Bank".
2. To withdraw to a bank account in a different currency, select the currency you want to withdraw in from the dropdown menu located at the top right-hand corner of the page. For example, if you want to withdraw in EUR instead of the default USD, select EUR from the dropdown menu.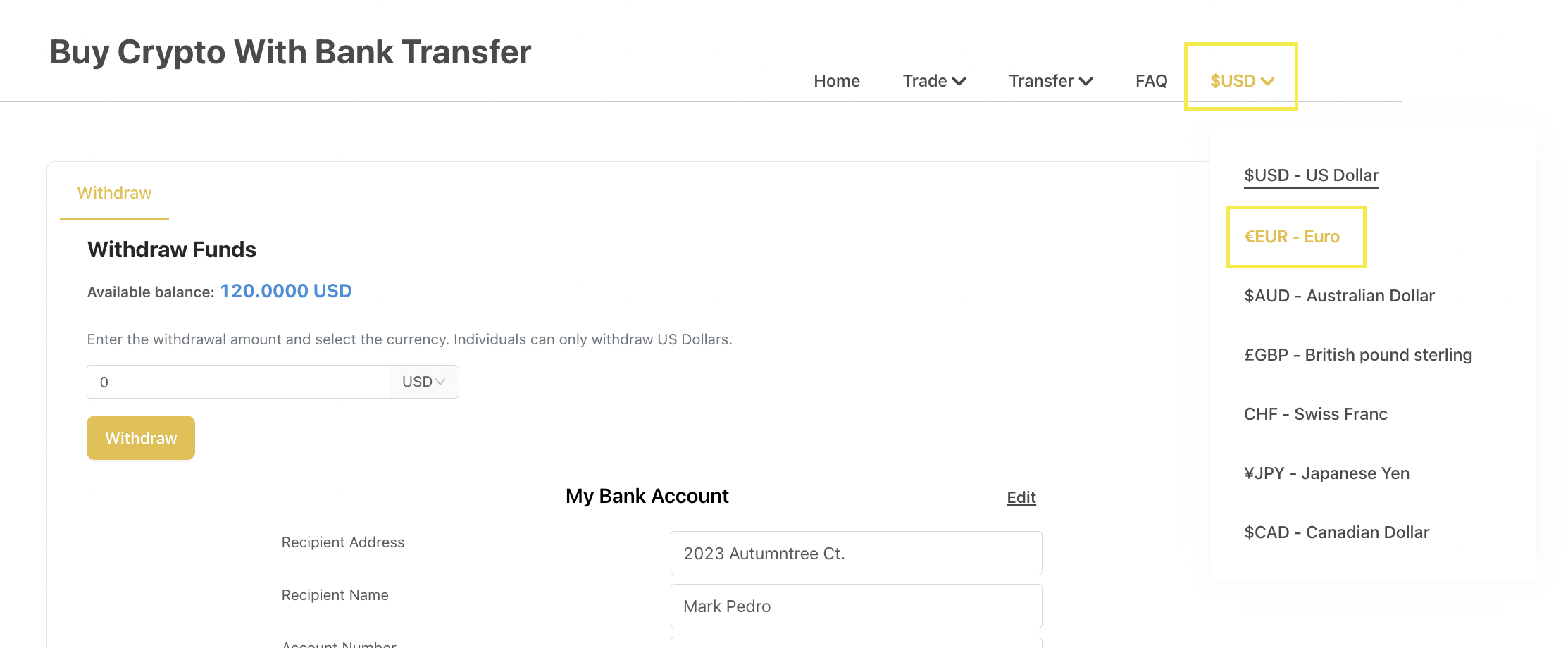 3. Link your new bank account using the chosen currency - EUR.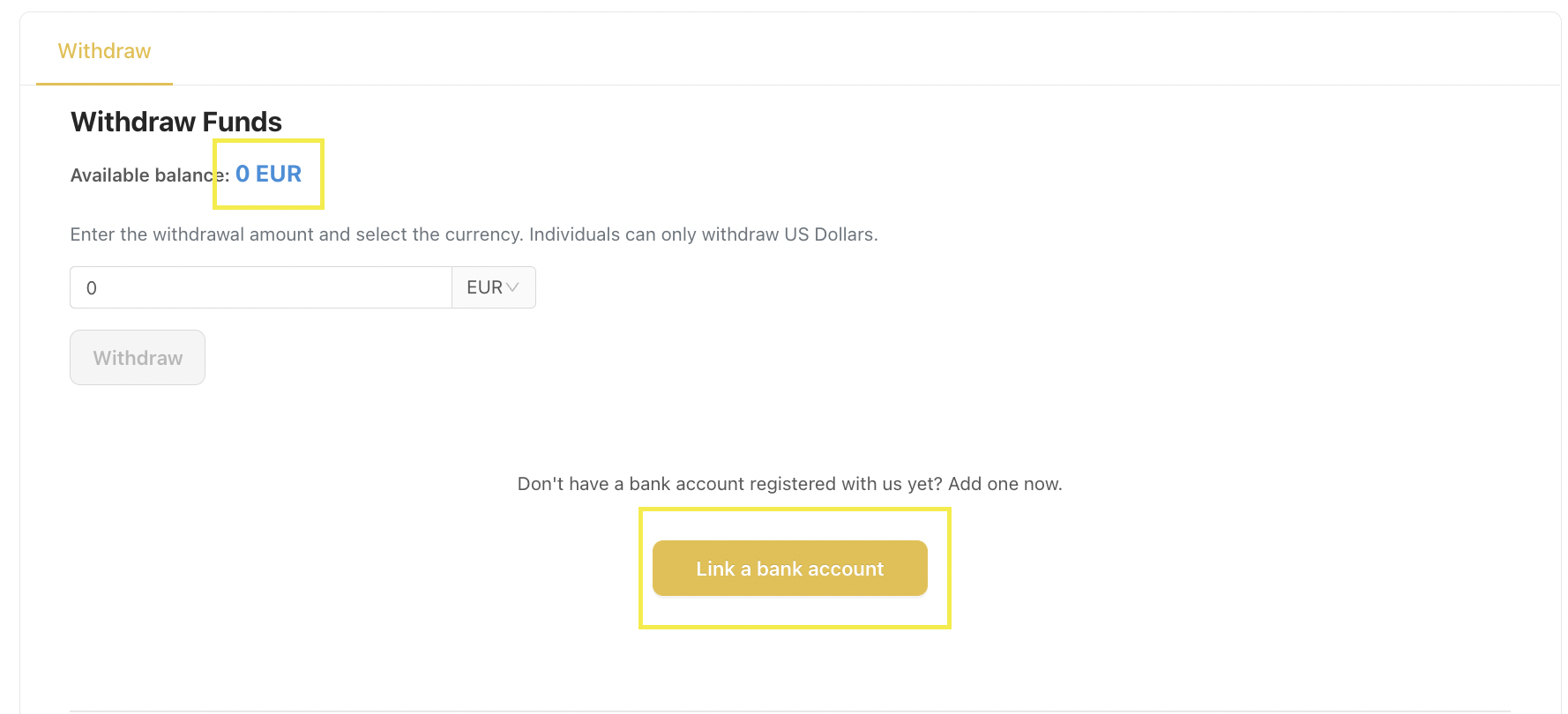 4. The final stage involves submitting your bank details, specifying the desired withdrawal amount, and allowing 1-2 business days for the funds to be credited to your account.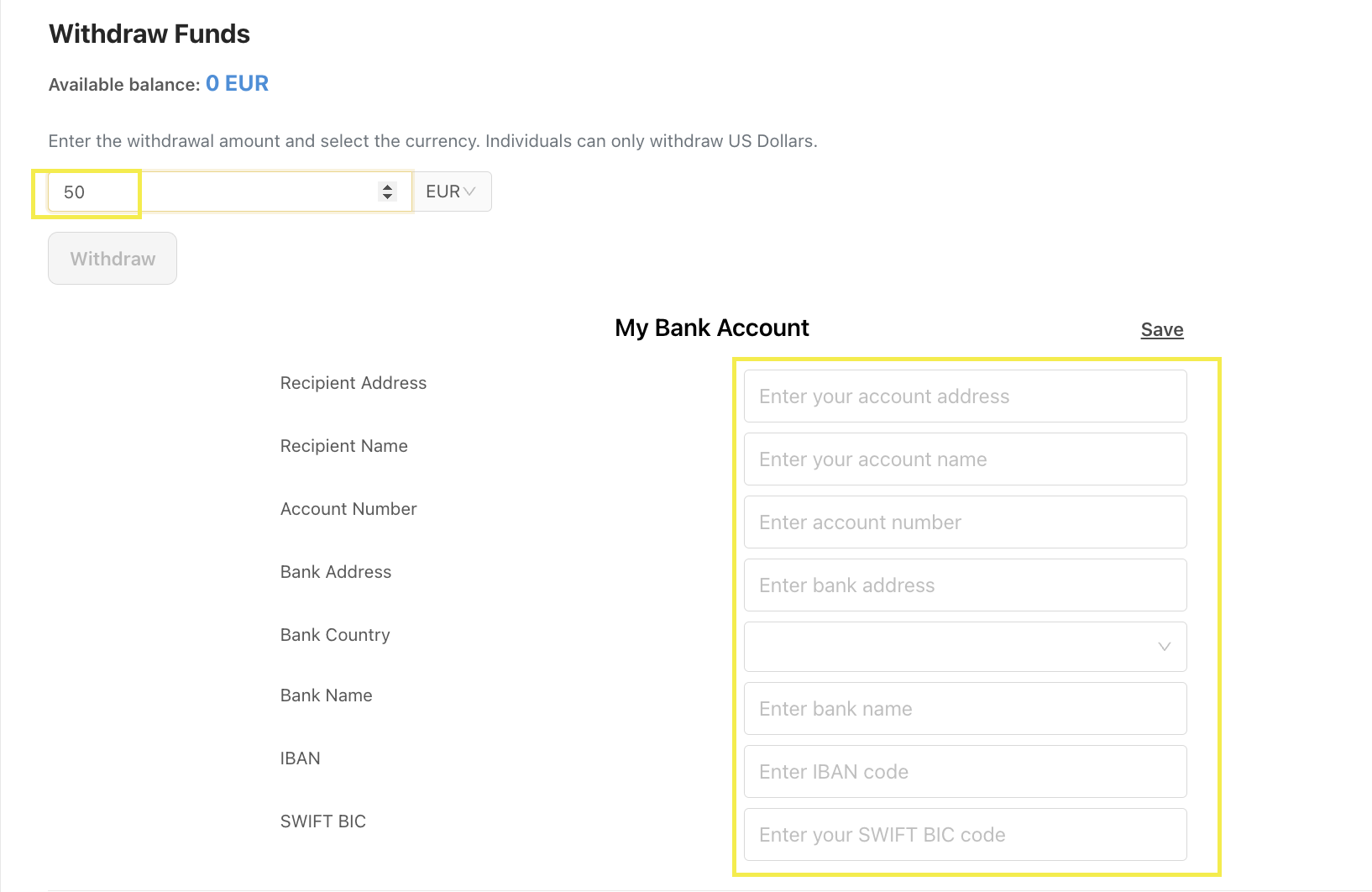 Still have questions? Simply submit a ticket and our support team is ready to assist!
Legend Trading
The leading US-regulated crypto trading firm trusted by 500+ institutions in a compliant way around the globe.
—-
For more information please visit: https://legendtrading.com/
For updates, follow Legend Pay's social platform on Twitter