We are pleased to announce that Legend Pay members can now conveniently deposit and withdraw GBP using the Faster Payment Services (FPS).
What is FPS?
The Faster Payments Service (FPS) is a payment system that enables the submission of GBP payments with a guaranteed delivery time for the beneficiary to receive funds in near real-time. Currently, the guaranteed delivery time is 2 hours, although payments are typically credited within seconds.
How to deposit £GBP into your Legend Pay account:
Go to your Legend Pay partner application.
Change the currency to GBP by selecting it from the top-right corner.
Click on the "Deposit Funds" link and follow the instructions provided to deposit your GBP funds. Make sure to note down your unique REFERENCE ID code, which you will need to include when sending funds.
Once your deposit is confirmed, you can use your GBP balance to purchase crypto and start trading.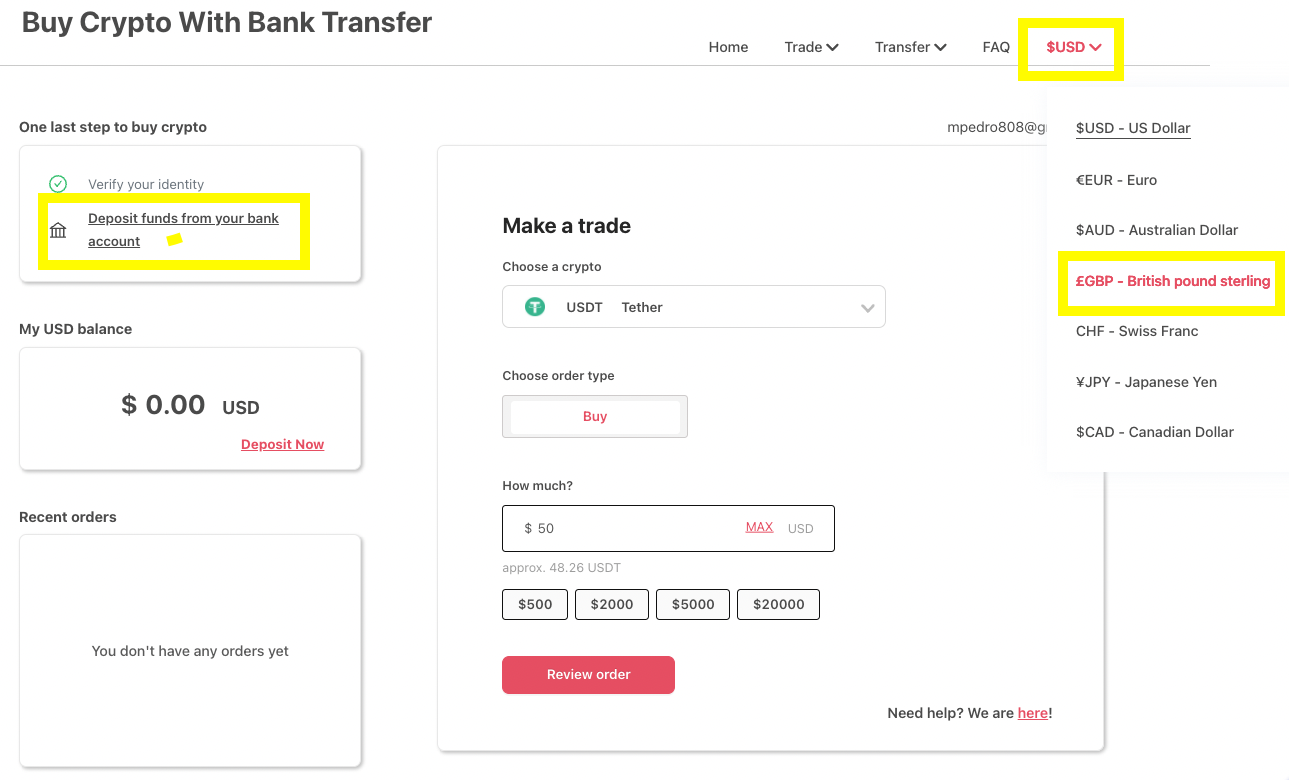 To ensure that your deposit is credited to your Legend Pay account promptly, please include your Unique REFERENCE ID, which is available in your Legend account, when sending funds from your bank to the Legend Pay bank account. This will help us identify you as the sender and credit your deposit automatically.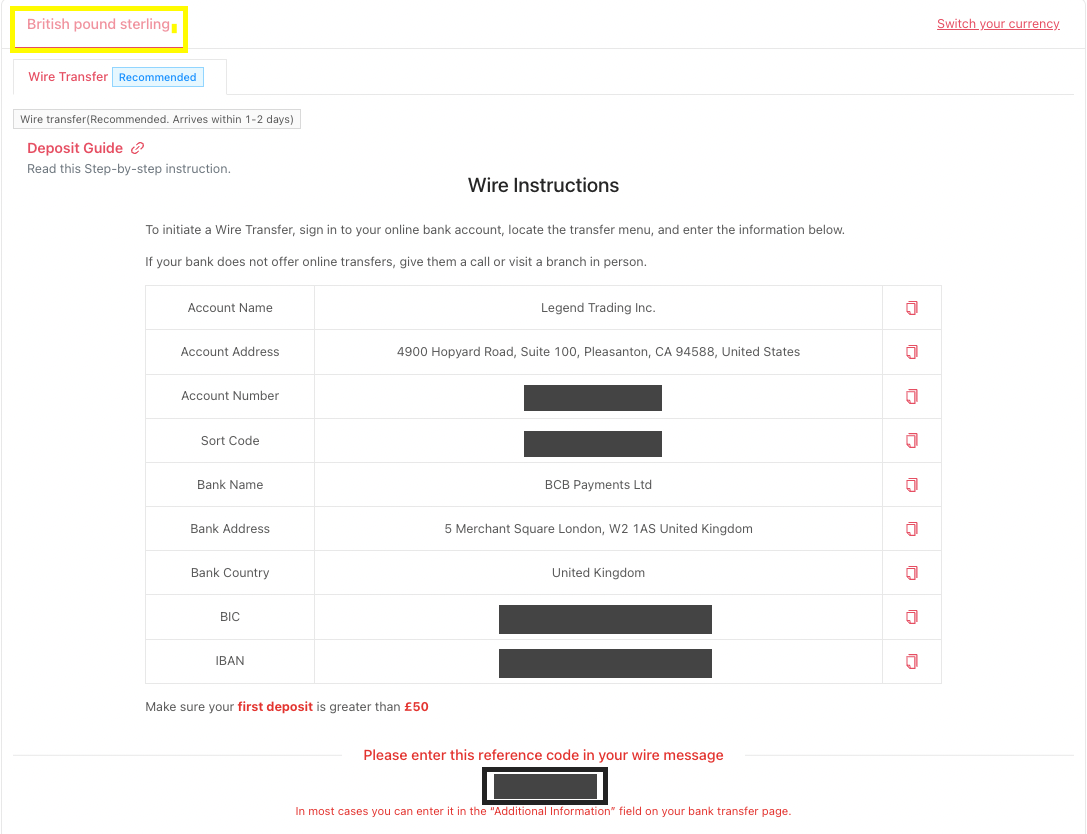 The minimum deposit may vary on each partner platform
Helpful Tips:
🏦 Please note that we only accept GBP transfers from bank accounts that are in the name of the registered Legend account.
✅ If your Legend account is registered as an Individual, please avoid sending funds from a Business bank account.
Still have questions or concerns, please simply submit a ticket and we will be glad to assist.
Legend Trading
The leading US-regulated crypto trading firm trusted by 500+ institutions in a compliant way around the globe.
—-
For more information please visit: https://legendtrading.com/
For updates, follow Legend Pay's social platform on Twitter