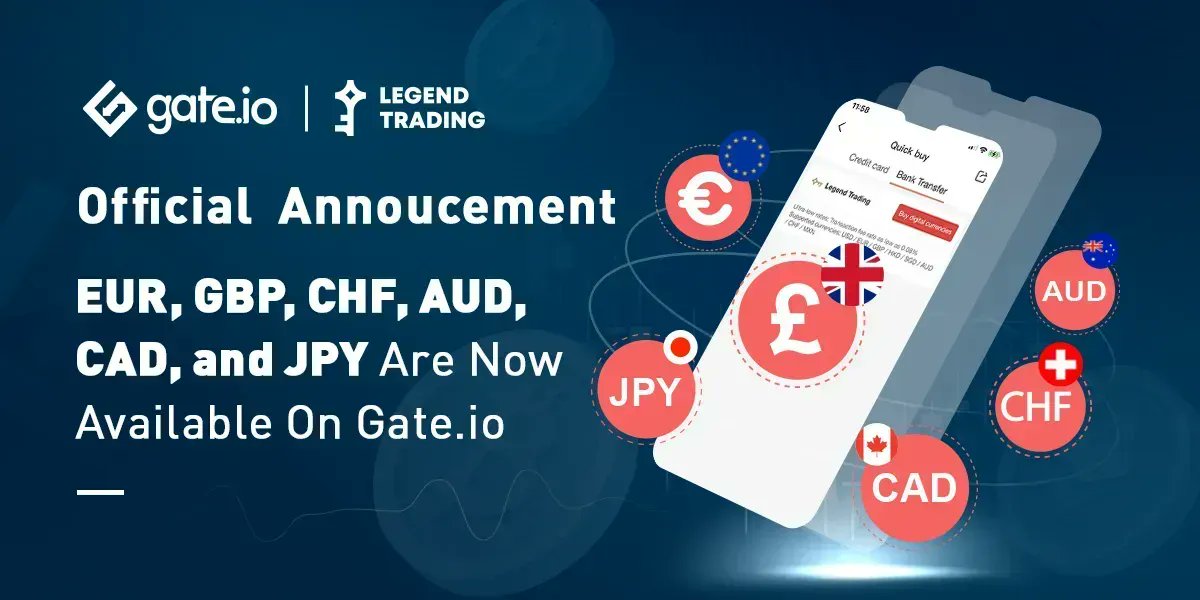 Gate IO and Legend Pay have formed a strong partnership, enabling users to utilize six additional fiat currencies - EUR, GBP, CHF, AUD, CAD, and JPY - besides USD, for direct transfers from their bank accounts to their crypto trading accounts on the exchange. This move will make it easier for customers to purchase cryptocurrencies with seamless transactions.
This collaboration between two reputable trading firms offers an institutional-grade trading service that provides users with compliant access to the most competitive fiat-to-crypto pricing. Users can now make deposits through various payment methods such as Swift, ACH, SEPA, Faster Payments, and more.
We believe that this new payment method will enhance your investing and trading experience with us, and we appreciate you for choosing GateIO/Legend Pay. Start trading now with ease!
Want to learn more? Simply submit a ticket and our support team is ready to assist!
Legend Trading
The leading US-regulated crypto trading firm trusted by 500+ institutions in a compliant way around the globe.
—-
For more information, please visit: https://legendtrading.com/
For updates on everything Legend, follow us on Twitter!