Selling cryptocurrency via Legend Pay is a straightforward process. Follow these easy steps on Legend Pay's OTC page at the exchange (see screenshot) to get started:
Select a cryptocurrency.
Confirm that the order type is set to "SELL."
Enter the amount you wish to sell.
Click on "Review Order."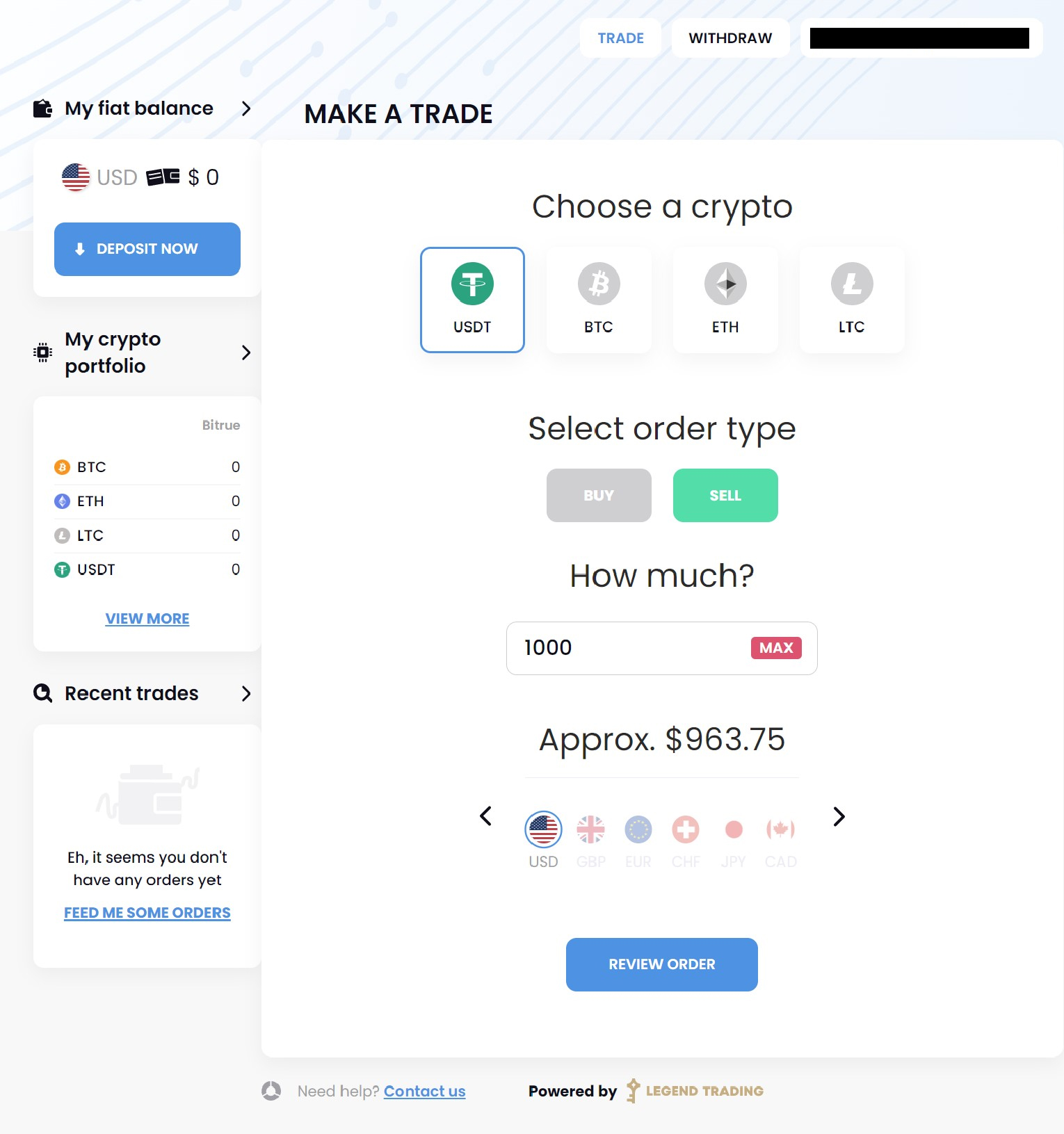 The next screen will be a "Confirm order" page.
Review the order details carefully.
Select the saved payment method that you would like to use as a destination, or click on "Link new bank account" for the wire.
Click on "Confirm".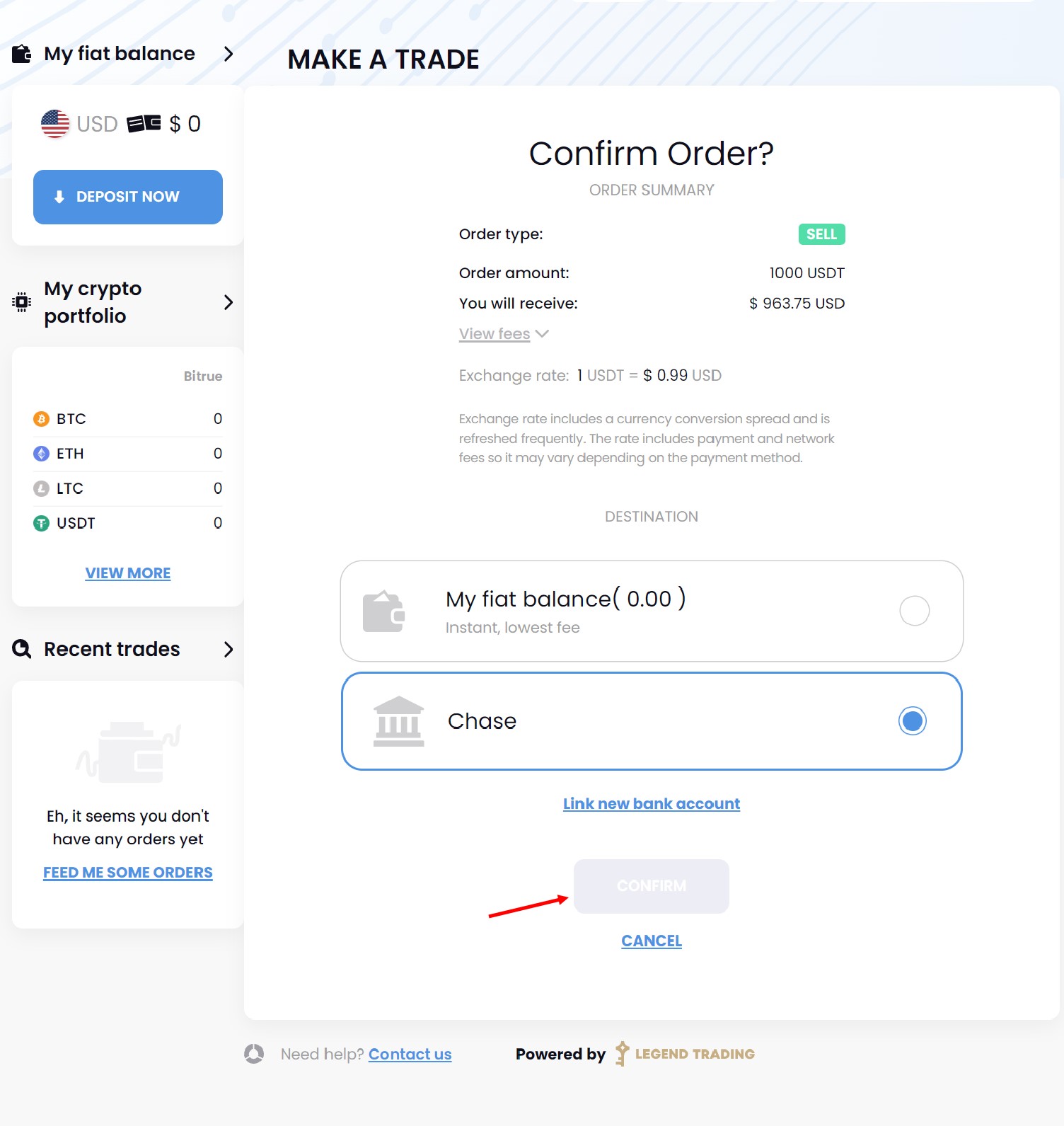 Once you've completed the steps, you will be presented with a confirmation screen, and you'll receive an email with your sell transaction details.
Still have questions or concerns, simply
submit a ticket
and we will be glad to assist.
Legend Trading
The leading US-regulated crypto trading firm trusted by 500+ institutions in a compliant way around the globe.
—-
For more information, please visit: https://legendtrading.com/
For updates, follow Legend Pay's social platform on Twitter