Purchasing cryptocurrency through Legend Pay is a hassle-free experience. To buy cryptocurrency, please follow these steps:
Select the cryptocurrency of your choice.
Confirm that the order type is set to "BUY."
Enter the amount of cryptocurrency you wish to purchase.
Click on "Review Order."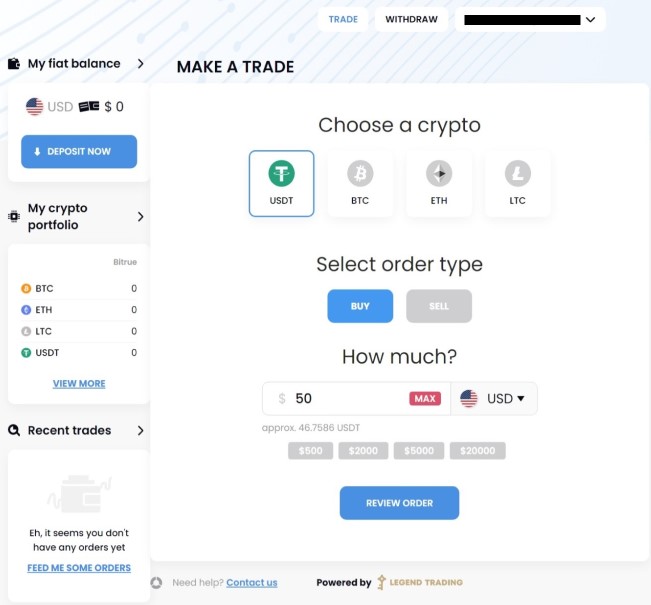 After entering the required details, you will be directed to a "Confirm Order" page. Carefully review the order details before proceeding. Select the saved payment method of your preference (e.g., bank account, credit card, etc.). Check the authorization box and click "Confirm" to complete the transaction.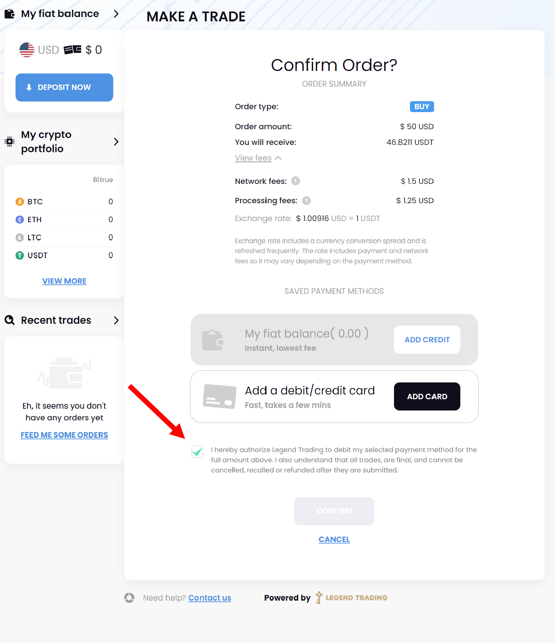 Once you have successfully completed the transaction, a confirmation screen will appear, and you will receive an email containing the details of your purchase.
Still have questions or concerns, simply submit a ticket and we will be glad to assist.
Legend Trading
The leading US-regulated crypto trading firm trusted by 500+ institutions in a compliant way around the globe.
—-
For more information, please visit: https://legendtrading.com/
For updates, follow Legend Pay's social platform on Twitter